Wind and Fire Storm Outage Updates
Many thanks to our consumer-owners, Board of Directors, and employees for your support and cooperation during last week's Public Safety Power Shutdown (PSPS.) We have a lot for which to be thankful. Our thoughts are with neighboring electric Co-ops CPI, Lane Electric, and Douglas Electric, whose electric systems and consumer-owners suffered tragic losses.
It is clear now more than ever the need to be prepared for natural disaster year round. Being prepared and having a 2-week plan is the opposite of fear. Here are some sources for guidance in preparing for disasters and emergencies.
https://www.redcross.org/get-help/how-to-prepare-for-emergencies.html
https://lanecounty.org/government/county_departments/lane_county_emergen...
* * *
Member Assistance During Covid-19
Blachly-Lane Electric Co-op is owned by its 2,835 members and very different from the big utilities who need one-size-fits-all solutions in times of community crisis. We will customize our support to members in need during this COVID-19 event. When members experience economic stress, we work with them to make case-by-case payment arrangements. If you find yourself unable to pay your bill, it is important to call us at 541-688-8711 and we will work together. We are committed to assist our members in ways that help now and will keep them from owing a big bill they cannot pay later.
***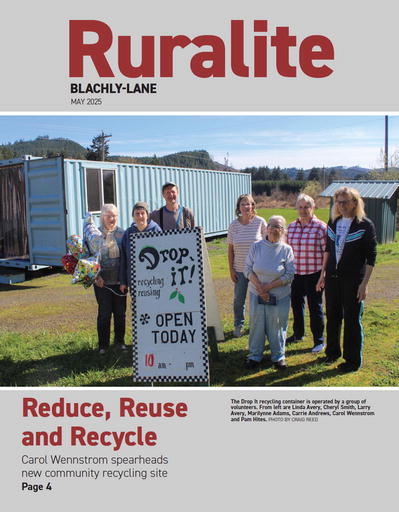 Mission Statement
Blachly-Lane provides safe, reliable electric services for our consumer-members.