Member News
District 5 Director Opening
There is a vacancy for the District 5 Director for Blachly-Lane. The Board of Directors is accepting Notices of Interest for their consideration to appoint a District 5 member to the Board of Directors to fill the position until the next board election on April 27, 2019. The Board of Directors is responsible for setting cooperative policy. A Notice of Interest form must be submitted to the Board of Directors at the Blachly-Lane office by 10 a.m., Monday, August 20.
The Notice of Interest form may be picked up at the BLEC headquarters during normal business hours, or will be mailed upon request.
Qualifications to be a director are found in the Blachly-Lane bylaws, Article III, Section 2. If you have any questions relative to your qualifications, please give the office a call at 541-688-8711 for additional information.
* * *
Scheduled Electric Service Blinks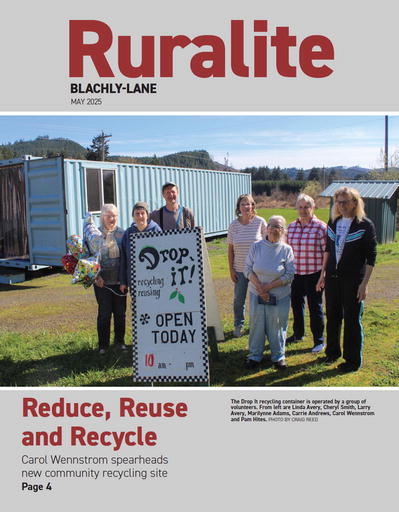 Mission Statement
Blachly-Lane provides safe, reliable electric service consistent with the values of our members.