Member News
Blachly-Lane Electric Monthly Board Meeting
Monday, November 19, 2018 at 1:00 p.m.
Agenda and Information for Attending
Blachly-Lane AWARE Committee Meeting
Monday, November 26, 2018 at 1:00 p.m.
Visit our Careers page for more information.
Low-income energy assistance (LIHEAP) funds open on November 1 to
members who could use help staying warm this winter. Call for details at
541-682-3835. Blachly-Lane Energy Share funds (BLES) are also open to
aid members. Call us at 541-688-8711 for more information.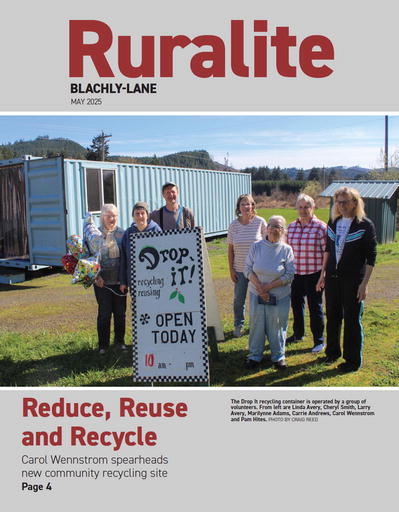 Mission Statement
Blachly-Lane provides safe, reliable electric service consistent with the values of our members.